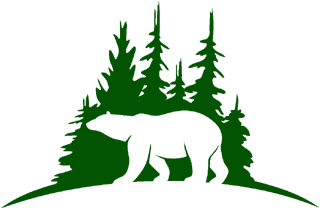 Privately owned and managed vacation rental cabins in The Great Smoky Mountains, minutes from Pigeon Forge!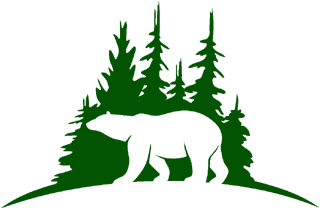 Privately owned and managed vacation rental cabins in The Great Smoky Mountains, minutes from Pigeon Forge!
Winter Travel in the Smokies
Here are few tips to make your winter travel easier:

Although it rarely gets severely cold or snowy in the Smokes during the winter months, it does happen occasionally. Snowfall typically occurs December through March, and sometimes as early as November. Please check the weather forecast before traveling. Also, if you plan to take Route 441 (Newfound Gap Pass) through Smoky Mountains National park, we suggest calling 865-436-1200 option 2 and 2 again for road closures and park conditions. Newfound Gap Pass frequently closes if there is snow or ice present on the road. Current road conditions are also updated on GSMNP Twitter https://twitter.com/smokiesroadsnps

This area is not known for lasting snow accumulations, and city and county are not equipped to clear/plow every road and street in the event of a major snowfall. County will typically give priority to major thoroughfares and county roads, but will not plow or treat secondary roads and streets. Since the cabin is located on a residential street with just a few other houses, it is unlikely that the street will be treated or plowed in the event of a snow accumulation. Snowfalls, ice and wind storms may cause power outages, which in most cases are resolved within a few hours. If you experience a power outage, please notify us and we will notify Sevier County Electric utility.

Cabin is equipped with a gas log fireplace that will provide some warmth in the event of extended power outage in cold weather. Please make sure to keep the windows and doors closed to retain the heat. Please know we will do everything possible to assist, however we have no control over weather events, power outages or county road plowing. We are individual cabin owners (and not a company managing multiple cabins), therefore we do not have an ability to switch you to another property in case of weather related access issues.
WE DO NOT PROVIDE TOWING, SNOW PLOWING or SNOW REMOVAL SERVICES. No refunds will be given due to weather conditions, late arrivals, early departures, guest's fear of driving in the mountains, or power outages. If you feel you may have winter travel concerns, we suggest purchasing Cancellation Insurance through site or independent provider at the time of booking for added peace of mind.

When it snows, housekeeping/maintenance may not be able to get to the cabin to do anything about the snow. Please keep that in mind and plan accordingly.

In most cases, the snow melts within few hours to couple of days.
We suggest the following to our valued guests .

Bring season appropriate clothing, hats, and gloves (it does get cold in the Smokies).

Bring season appropriate comfortable, stable and non-slippery footwear.

Bring a flashlight.

Make sure your vehicle has sufficient tread on its tires.

Make sure your vehicle has full tank of gas.

Make sure to change windshield wipers before your trip.

Make sure your vehicle battery is fully charged and holds the charge. Batteries that work fine in warmer weather may not have enough cranking power when it gets cold.

Having jumper cable, windshield ice scraper and no-freeze windshield washer fluid are a good idea.

4WD/AWD and/or snow chains may be necessary during snowy conditions. Bring or buy food before you check into the cabin, in case you prefer to refrain from travel if it snows.

Buy food or have it delivered before checking into the cabin.

We recommend purchasing travel/cancellation insurance of your choice if your trip falls between November and March.

Questions? Just ask!